---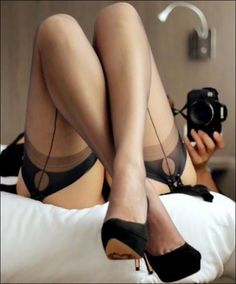 I release about 50 new recordings a year. You can easily access the latest and greatest erotic hypnosis mp3s at my Femdom Hypnosis website http://www.eroticfemdomhypnosis.com/ The most recent releases are updated though out the month. Lucky you!
You can also follow me on Twitter but be forewarned i'm pretty outspoken and usually about current events/politics. If you want to follow me but only want the  naughty erotic banter then follow me on OnlyFans. I post exclusive content, videos and full length hypnosis mp3s for my OnlyFans there. Well worth the price of admission. If you want my attention, joining Only Fans is the best way to get it. Its also the best value if you car about that kinda thing 😉
---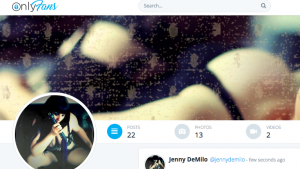 Okay follow plus was a bust. It was a great idea but their follow though just didn't cut the mustard. I ended up deleting that account. Soon after in walked OnlyFans. Similar service but more reliable. As those of you who follow me on Twitter know, my timeline is leaning more political and less naughty fun. ( though everything i do is fun) so If you want to forgo the politics and only deal with the naughty you can follow me on Only Fans.
I will be uploading full length Mp3s, videos and photos every month. Not to mention interacting with my fans on a more personal level. So Its a great place for super fans to get my attention.
If your a content provider use my affiliate link to sign up. https://onlyfans.com/jennydemilo?ref=37888
If youre a pervert… what are you waiting for follow me. https://onlyfans.com/jennydemilo
---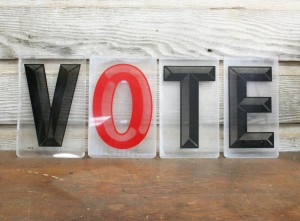 Voting is not just a right its a responsibility. Its also the patriotic thing to do. I know its a pain in the ass, especially if you are unlucky enough to live in Florida where the lines are ridiculous for early voting and the will be just as stupid long on election day. (thanks a lot Gov Rick "lerch" Scott) But its your duty, its the right thing to do AND as i did with the last presidential election it will get a free stuff from me Jenny DeMIlo. Yes, I'm doing it again this year! How it works is simple.
1. Go vote!
2. Email  me a photo of  you holding your  " I have voted" sticker or ballot receipt (Jenny@goodtimejenny.com)
3. There is no 3 that's it.
I will send out a free hypnosis MP3  to everyone who sends me proof that they braved the lines, cold and poll watchers to do their civic duty and vote. I don't care who you vote for, i just care that you vote. You can obscure your face in your voting pic hell stick your "I have voted" sticker on your ass and send it to me if you want. I don't care and yes  your "I voted early" sticker counts too! Be creative or be boring its up to you but make sure to let me know if i can post your photo cuz last time i got some awesome photos but forgot that part so only I got to see them!
You have until Nov the 7th 2012 at 12 noon EST to send in that pic and that evening I will send out the free hypnosis Mp3….So get out there and vote!
---