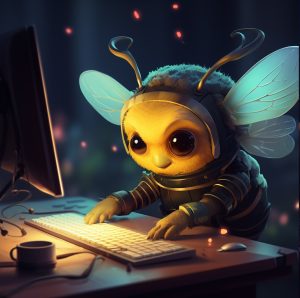 ABDL Hypnosis can help you reach your little state of mind, your baby state of mind. It can help you get into your little space, train you in wetting and messing and so much more. ABDL hypnosis can help solidify new baby habits and even help to reverse some of your adult ones. Like potty training or your adult analytical thinking. Helping you remember your baby self and move you to regain some of your childhood magic. By training with my ABDL hypnosis guidance and mp3s you can reach a state of mind where you are totally safe, suggestible and ready to absorb new habits, ideas and behaviors.
Getting into little space is just that much easier with ABDL hypnosis and I'm here to help guide you into that little world. A safe magical little word where you are cared for and happy.
My sister site Tiny Beehive is where you can find a variety of great abdl hypno for all your little needs. Custom are of course always available. I love creating special sessions just for you. If you want to learn more about femdom hypnosis in general read my blog.
Take a moment to look over Tiny Beehive