Sissy Sex Slave Erotic Hypnosis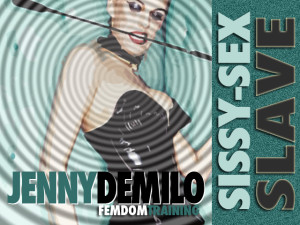 Transformation and sissy sex slave and training. Transformed into a sissy sex slave. Obsessed with dressing up and serving cock you are ordered to service. Mesmerized. You cant stop yourself from the transformation taking place deep inside you. It's an obsession you cant control, it controls you. I will transform you into what i want you to be, my dirty little sissy sex slave.  You are seduced by strong, alluring femdom trance training into the dark spiral of being transformed into a a real sissy sex slave, ready to serve.
Includes: Induction, subliminal triggers, back tracks, multiple track, original music, forcedbi, anal, oral servitude, slave training, make you gay, gay, bi, c, transformation, sissy training,  feminization, erotic hypnosis, cock obsession, slut training.
BUY NOW!