New femdom hypnosis MP3 released Sissy Cock Slut. For my special little sissy sluts who need to be trained to suck more cock. You know who you are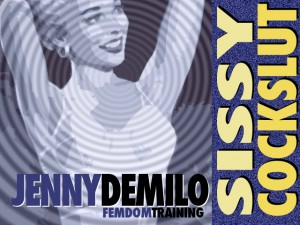 Sissy Cock Slut: Transformation, submissive sissy cockslut training. You will be  transformed and obsessed with cock, dressed up and looking for a cock to suck, you wont be able to stop yourself. . Transformed into a sissy cock slut. Craving to be a sissy cock slut. obsessed with dressing up and serving cock after cock after cock, mesmerized to need it. Cock is what a sissy like you needs and craves, be trained to accept who you are, what you are. Needing to be a true sissy cockslut whos sole drive in life is to be on the prowl for cock. Feminized into a true sissy slut, you will obey and be trained because you know you need this, intense feminization and cock sucking training for hardcore hypnosis fetish lovers.
Includes: Sissy training, make you gay, feminization, humiliation, triggers, mind control, mental domination, gay training, cocksucking, femdom hypnosis, bisexual, bi training, femdom, bdsm instructions.
Available On My Erotic Femdom Hypnosis Super Site