Erotic Femdom Hypnosis Site Launched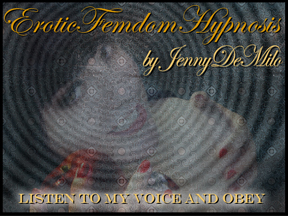 After a few false starts and much hard work i am finally able to announce the launch of my new Erotic Femdom Hypnosis themed website. I own it fully, its not a 3rd party site where you purchase clips and mp3s and i get a cut, its MY site. I pay a 3rd party to process my payments and as a result i can keep my prices for femdom hypnosis mp3s and fetish video clips a little lower. I make more on my self produced content and i pass a savings on to you, Because I'm good like that.
I'm still going to be selling my fetish clips and erotic hypnosis audio recordings though Clips4sale and Clippette this is just one more option for me and luckily for you.
Please take a moment and check out my new erotic femdom hypnosis website explore it to your naughty addicted hearts content. I will be uploading new files all the time and yes you can buy custom fetish clips and audio direct on the new site as well. because i care 😉