X-posted from my blog on Inraptured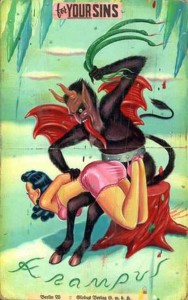 It's true that I am a notorious Hollywood party girl. If fact i was up in the hills last night as the invited guest of a chef who has recently turned a iconic (but lackluster food rep) Hollywood restaurant around into a really amazing eatery with the best view in LA. I bring that up because i am, who i say i am… and because of my hijinks in this suprficial town i was given the opportunity to work with a talented ex rock-star and current music producer on some of my Hypnosis Mp3s. Yes, being a Notorious Hollywood party girl has its benefits. I'm calling him "Sal DeBian" (everyone needs a Nom dePlume) i dont think his work with me on on the femdom hypnosis front will be good for him mainstream musical career so he's gotta keep it under wraps and on the downlow.
After long discussions about the direction i wanted my professionally produced hypnosis files to go and late night talks about Female Domination and my vast array of fetishes we came up with a way to work together. I've been sending on my "dry" audio on selected files and hes been "making them interesting" original music (yes, he's playing it) multi tracks with deep triggers so subtle only ones subconscious mind can hear the familiar "dog whistle" of course back tracks and as always my personal Jenny DeMilo flair when i write my scripts and put together the journey i wish you to take into the deep dark recesses of my Femdom world. I only wish there was a wider audience i could get these recordings out to because to me the are like Fetish Electronica with actual musical/audio chops. Oh well, i dont think they will be playing Dickmitized or Sissy Slut at the next Electric Daisy Carnaval rave .. but they really should be.