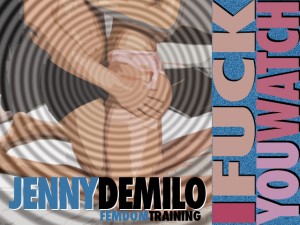 I Fuck, You Watch – Cuckold Training Hypnosis
Welcome to my femdom hypnosis training world! Now take your place at my feet, clear your mind and get ready for your femdom hypnosis training to begin take that fist step into my world as a cuckold slave. Your training begins now with : I fuck, you watch ". You long to be my obedient cuckold and you know its your place. Being a cuckold is what really turns you on. Being trained to be aroused by only watching and never participating. Watching me receive the pleasure you know I deserve, the pleasure you know you can never provide because you will never measure up. Awaken the inner cuckold within you. Be programed to learn to love to watch and never fuck, you to need to watch, you crave to watch. Learn your place in my world, learn to be useful to and to serve a Mistress and understand deeply how her pleasure.. my pleasure, is all that matters. Most of all learn to obey your cuckoldress' demands no matter what they are. Its time to step into the clear cool pond of cuckold training, it begins with just one… tiny.. step.
Includes: Cuckold, cuckolding, fluffing, humiliation, femdom training, forcedbi, tease and denial, sexual denial, degradation, forced servitude, cock humiliation, shame, reinforced body image, submissive training, bitch boi training, back tracks, subliminal suggestions, servitude.